Welcome
On behalf of the young people, staff and governors of Poplar Education, I would like to welcome you to our school and website. The website cannot replace direct contact with you but we hope it will act as a foundation for good relations between home and school.
All parents and carers want their children to be successful and happy. It is important that whilst the young people are attending the school and receiving treatment we try to nurture the right skills, develop confidence, self-esteem and offer an exciting and enriching timetable. We expect the young people to continue as best they can with their studies before returning to Education, Employment or Training.
At Poplar Education the young people are at the heart of every decision we make, whether it be for their safety, enjoyment or academic excellence. The young people benefit from our dedicated and highly qualified teaching staff with outstanding specialist knowledge.
Our school promotes a sense of belonging in an inclusive community and encourages all to aspire to the standards of which they are capable.
Poplar Education work closely with the ward which allows the staff to gain knowledge and understanding of each young person's difficulties on a daily basis during the young persons stay. Each young person's timetable is especially tailored for their needs and when appropriate, we will plan to reintegrate back to the school and community.
Val Scott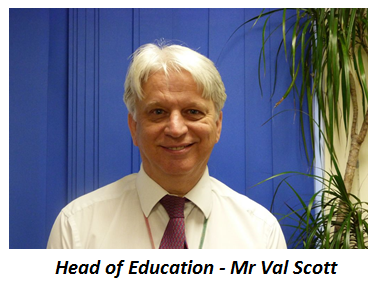 OUR ETHOS
We aim to prepare young people for
reintegration by identifying their individual
curriculum requirements and supporting
their personal, social, health and emotional
needs within a safe and nurturing enviroment.